We make recycling possible. Always and everywhere.
Our mission: For us, there's no such thing as waste, just raw materials.
We stand for safe and environmentally compatible recycling of non-ferrous metals from the industry and trade sectors. By professionally processing these metals, we produce valuable recycled raw materials, which we then return to the economic cycle.
Our vision: Resources are limited. Our ideas are not.
By consistently broadening our ability to recycle, we are promoting a more sustainable use of materials to help minimise the global extraction of limited natural resources. All our concepts are based on the almost unlimited recyclability of valuable raw materials for future generations.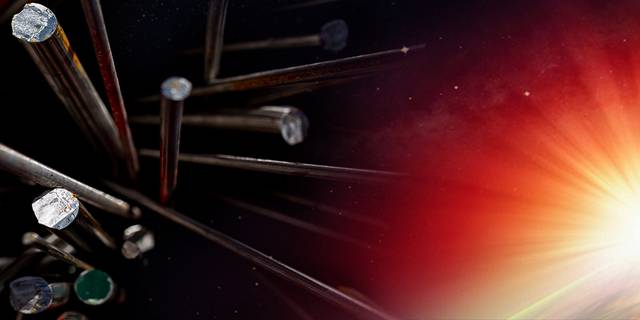 Metal Recycling is our DNA
Responsibility
As a European employer, social responsibility – in matters large and small – is an integral part of the corporate culture. Conscious of the immense social importance of recycling, the Jacob Metal Group operates responsibly with all required certificates and permits in compliance with the applicable laws and regulations. We invest in all areas of the company, from quality improvement and occupational safety to new environmentally friendly technologies. Through our decades of experience, as well as our consistent use and further development of the latest processing technologies, we are already contributing to conserving resources and protecting the climate, and will continue to do so in the future.
Our values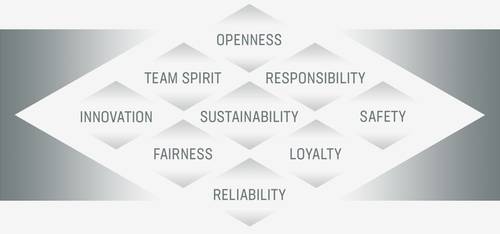 Environment
Climate change, raw material scarcity, recycling as a means of protecting the environment – the recycling of raw materials is a highly contemporary issue, making the work of our group of companies more important than ever. This development is backed up by initiatives like the EU Green Deal and legal requirements. In addition, a European Raw Materials Alliance was launched in 2020 with the aim of achieving a secure supply of sustainably used materials in the future. This is to be accomplished by means of short transport routes and less dependence on imports. What does this mean as regards our everyday life? It is becoming increasingly important to process used industrial materials, raw materials, precious metals and electronic waste into new materials. In order to present a united and strong front in this highly competitive market, we want to make our combined power visible to the outside world. The future belongs to innovative ideas, technical expertise and networking. We want to share with you how we are living out this future.